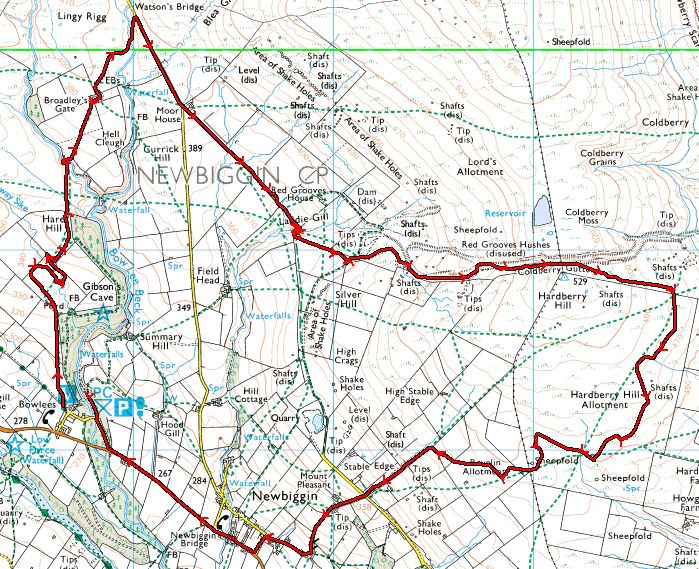 Distance: 7 miles
A boggy walk with everything the British weather can throw at you, except for sun.
This walk I left up to my dad to sort out, it was taken from Country Walking and lets say I will not let my dad do the navigating in the future.
The weather really was atrocious, with high winds, rain, hail, sleet and snow. Any sensible person would of stopped inside, sensible isn't something I'm accused of very often.
Most of the walk was a trudge, but did like walking through Coldberry gutter where there were quite a few deep air vents (I think) that were sort of fenced off. It would be quite easy to fall down one.
The roads were quite badly flooded near Bowlees by the time we left and snow was just starting to lie on the road at the high point before dropping down to Bollihope common.
Sorry no photos again, haven't replaced my camera yet and didn't dare risk drowning another iPhone.
Quick Kit Failure Report
I managed to find out a few things about kit, due to the weather. My Sealskinz gloves are rubbish and don't keep your hands dry at all, I've had them 2 years and have had problems before with them.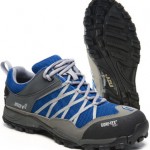 I also definitely don't want to walk in Gore-Tex Trail shoes, I prefer non lined shoes. The water went over the tops of my shoes and never got back out, not a nice experience. I got home and had to pour water out of them.
The shoes I used today were Inov-8 345GTX, they were orignally bought for wandering around the snow in Val d'isere earlier in the year (which they worked perfectly for). Normally I wear either some Montrail Continental Divide or Inov-8 Flyroc 310 both are the old versions and need replacing.
Something that did work were the Icebreaker M Hiker Lite Socks, I've worn these a few times and a really comfortable even when they are submerged in water. Will definitely buy more of these.