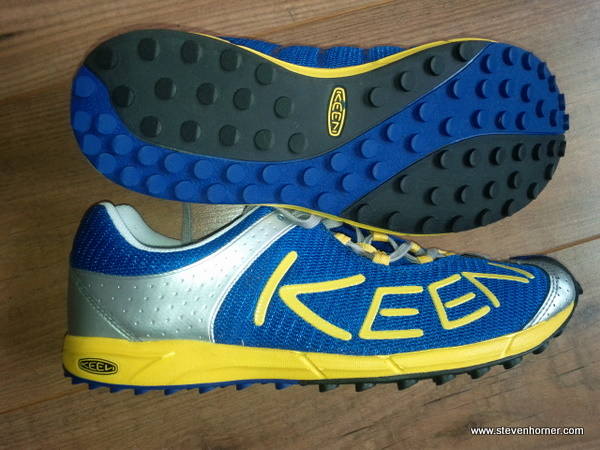 Price: £67.49
Weight: 238g (UK 8.5) - my scales
Product Link: Webtogs
I was asked by Webtogs if I would like to review some Keen shoes and to be honest I was going to say No. I own a pair of Keen boots and some slippers which are comfy, but they have thick soles and are what I'm generally trying to get away from to improve my gait (see previous post). As I was thinking about how to say No politely, I remembered seeing some pictures of some very lightweight Trail runners announced a couple of months ago. Damn pleased I checked the website first.
The A86s are a big change for Keen, the brand is normally easily identifiable due to the big toe bumpers and large cushioned soles. The A86 are also easily identifiable as Keen footwear but in this case due to the huge brand name on the side.
These are very light (238g per shoe in UK 8.5). I was walking out the door wearing a pair of Montrail Continental Divides for the last time before sending them to their shoe grave when the postman arrived with the A86s. I quickly ditched the Montrails and the weight difference and feel was unbelievable. I'm sure I've got some thick socks that feel heavier. These are the most comfortable shoes I've ever slipped onto my feet. They make you want to run, which I did several times carrying a full pack (a lightweight one obviously).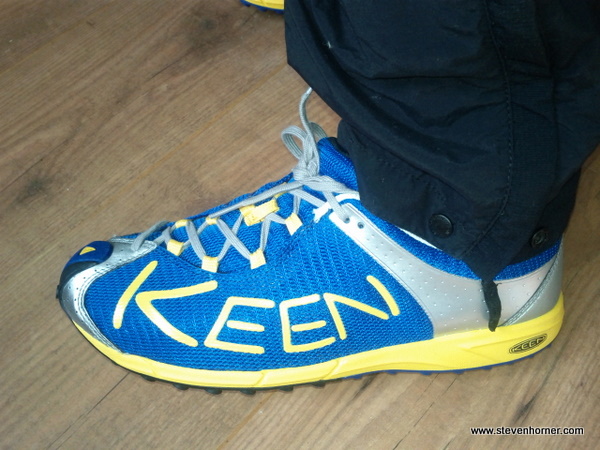 Fit
The A86s unlike some other makes, don't feel like I'm wearing clown shoes and my feet have a bit more room in the toe box than Inov-8 212s which feel longer and slightly narrower. Those crazy curved laces aren't just for show, they do an excellent job of fitting the shoe snugly to your foot, yet never feel like they are gripping too tight. The heel cup grips firmly giving you confidence without being uncomfortable.
Grips
The grips can be best described as odd, from pictures it's hard to get a sense of how they actually look. They are not flat circles but are angled (side photos are better for illustration). Keen call it "the dot matrix, multi-directional 3 mm traction lugs" This should allow them to cut into the ground. I was very dubious at first and on my initial walk I found the grips completely covered and clogged with mud but to be fair this would of happened to all but the most aggressive soles. On every other surface that day, grass, gravel, dirt track etc there were no issues. To test the grips further I decided to have a wander along Striding Edge, not somewhere you want to slip. No matter how hard I tried they never failed me, until I came to a nice scree run off Catstye Cam. In comparison to my partners boots these were like a fly in a spiders web, sticking to the ground.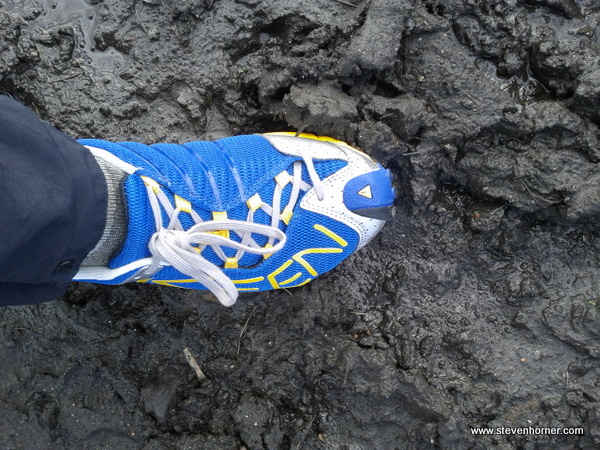 After my initial skepticism I've been impressed, although the last few weeks have been very dry and I've had no real opportunity to test on wet rock.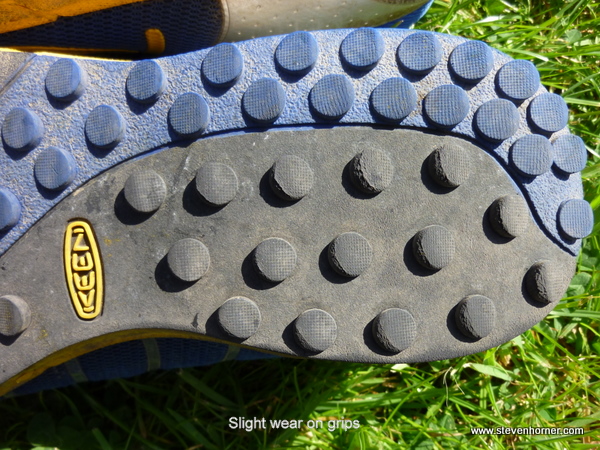 The angled design of the grips presents a narrow edge to the ground which is going to wear quite quickly on harder surfaces. I can see the edges have worn very slightly after the 60+ miles I've done in them.
Uppers
The uppers are made of very fine mesh which you can see through if you hold them up to the light. This is excellent for ventilation which has been needed on recent trips. This also allows for very quick drying when crossing streams. There's also minimal toe protecting with small toe bumpers and thicker material to prevent toe bashing (I had no problems on Striding Edge). Strangely Keens website says "Weather: Wet - water resistant". They can't have any lining I can see straight through them. Oh that mesh does let quite a bit of dust in the shoes, my feet were black.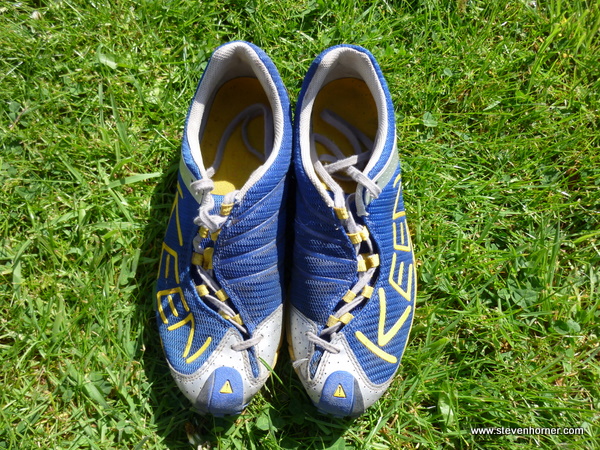 Design
The design may not be to everyone tastes, they do shout "Look At Me". Shoes are the few items of clothing that I tend to choose quite loud colours, my OROC Banana shoes are a perfect example. I really love the design and there are 4 to choose from, although most UK shops only have 2 (the best ones). I wore them one night to the pub and they didn't look out of place. Keens website lets you see what they look like with different coloured jeans!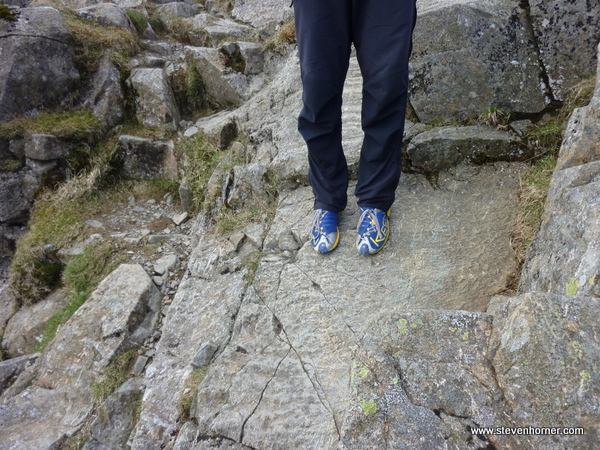 Pros: very light, glove like fit, looks
Cons: grips may wear quickly?
Conclusion
The best way to sum up my feelings about the A86s is to mention they have caused me a huge dilemma. I was all ready to do my forthcoming Highland ZigZag walk in my trusty Terrocs but the A86s feel so comfortable that I'm really struggling to make a decision. I do need to mention that I am used to walking in lightweight shoes and if you jump into these from a pair of big Scarpa boots you may find feeling the ground uncomfortable at first. These are now picked as my first choice shoes when going out walking. I will buy another pair when these eventually do wear out (hopefully not for some time)
You really need to try these on, take advantage of Wegtogs 365 days return policy. I doubt you will want to return them <-- They didn't ask me to say any of this, I genuinely love their service and policies.