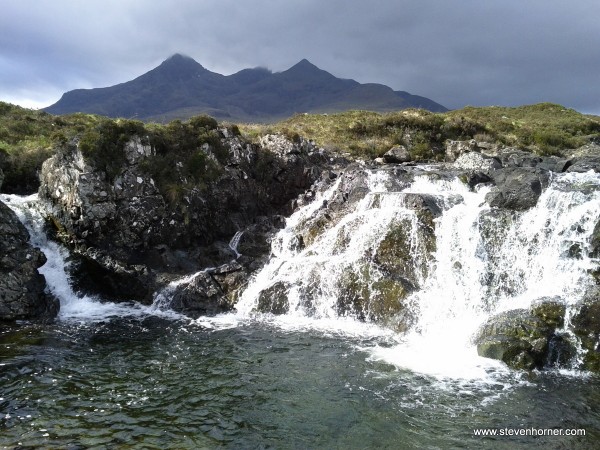 You may have noticed its been eerily silent on here the last 4 weeks. The Highland ZigZag was short lived, 2 days of walking and 3 days of travelling to be exact. The weather decided not to comply with my plans. The 2 days walking were fantastic for very different reasons.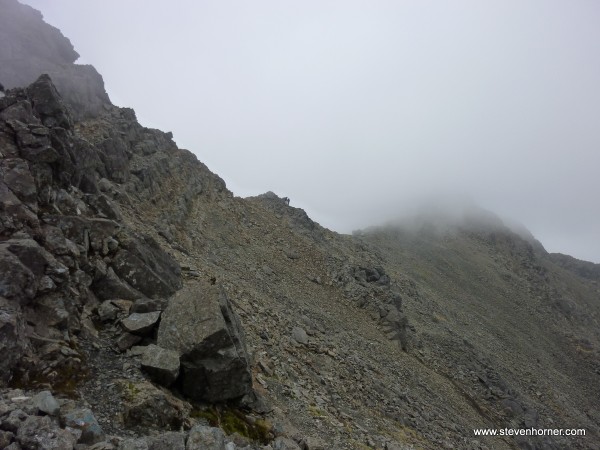 Day 1 finally saw me walking on the Black Cullin Ridge something I've wanted to do for years. It may of been the easiest on the ridge, Bruach na Frithe, this was chosen for the supposedly spectacular views of the ridge.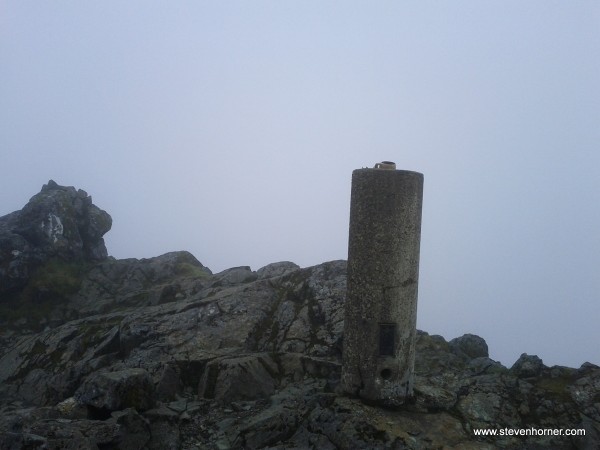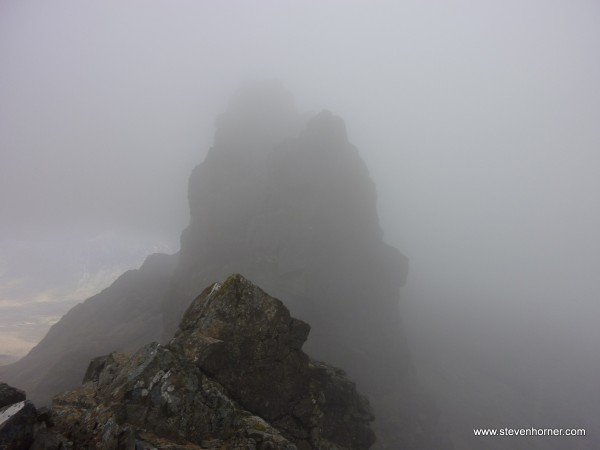 I had hoped to also bag Am Bastier but the weather had other plans and I couldn't see a thing. Something I learned very quickly was that the Ordnance Survey maps are rubbish for the Black Cullin, get yourself a Harveys map. Sadly I had no view when on the ridge the cloud was down and it was very windy. I waited around for a while but decided I could be waiting all day and I had someone to meet.
At the end of day 1 I met Phil Turner at the bus stop outside the Sligachan Hotel and we headed to the Glen Brittle campsite for the start of Phils Famous Highlands Drovers route and my Highland ZigZag. It's a great little campsite but quite exposed as several people found when their tents were flattened by the wind. Happily my Trailstar and Phils Duomid had no problems.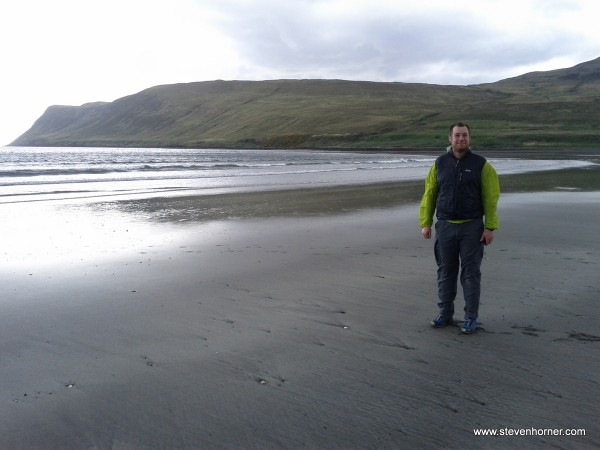 The next day the wind was even stronger and rain decided to join the party. It wasn't your regular rain drops either, it was like someone was throwing billions of mugs of water at you. The path I walked the day before to the foot of the Cuillin had turned into a river and the Allt Dearg Mor had changed from a beautiful river with pools and waterfalls to a raging torrent. I tried to take a picture for comparison and the camera broke within 5 seconds of taking it out due to the rain. We reached the Sligachan hotel just after 10am, our halfway point for the day and huddled in the doorway of Seumas Bar next to several bikers waiting for it to open.
To say the pair of us were wet would be like saying the Sahara is a bit sandy. We were drenched and Phil said he wasn't walking any further that day. There was no way I was going to argue with the decision. Although as we had walked along Glen Brittle I found myself with one of my odd beaming smiles on my face, loving every second of being out in the elements. It's times like those that you relish the outdoors and they make you feel more alive. As we walked along I said I'd rather be there than at work any day even in those conditions.
We booked into the Bunkhouse later in the day and I made a difficult decision after reading every forecast I could get hold of, that I would return home. It was obvious the weather was set for the foreseeable future. My plans were to be well above 2000 feet for most of the next 3 weeks. That wasn't going to be possible, I suppose it was possible, but I was unlikely to see anything and would struggle to stay on my feet as the wind reached speeds over 100mph. Would you fancy doing the Aonach Eagach in that, which is where I'd planned to be on the day with highest winds, I made the correct decision. That's Scotlands weather for you and should be expected as the norm rather than the expeception, you wont then be disappointed.
While the trip may sound like a total failure I don't see it like that. I loved every second on Skye and especially the Black Cuillin. I loved being at the mercy of the elements almost as much (honestly). As I was leaving on the bus I was already being asked on other trips and I had several ideas of my own.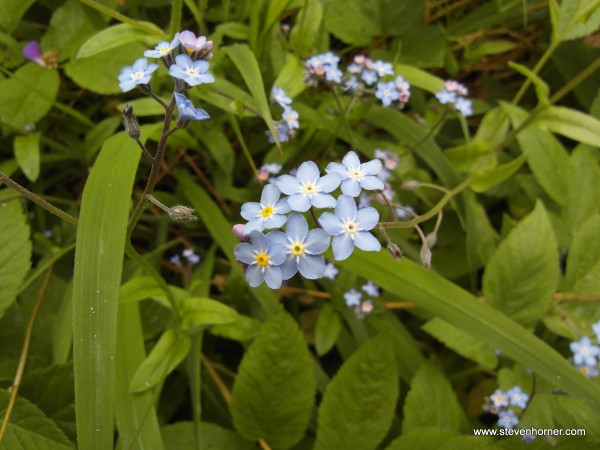 In the 2.5 weeks that followed I spent several days walking and exploring locally, playing with fire, taking pictures, geocaching, sleeping, planning and basically just reviewing everything from my gear to my own thoughts, feelings and plans. It was very different to what I had intended but it was probably what I needed at that moment in my life more than any mountain (did I just write that?)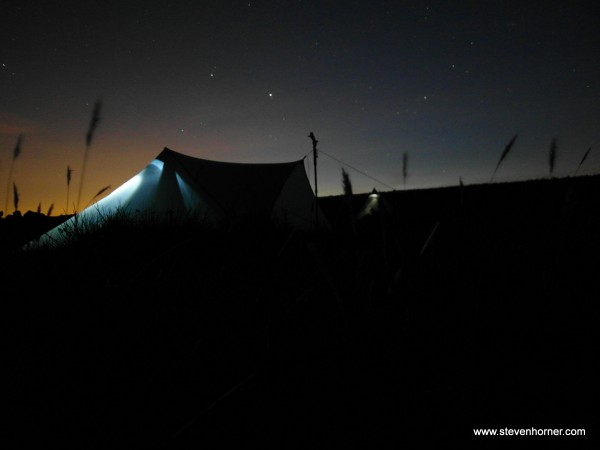 One of the trips I did was with John Garner from Sheddwellers moments, we've walked together in the past and we both work in Middlesbrough. John sent me a message as I was returning home asking if I fancied the Lyke Wake Walk over a couple of days. It's normally done as a 24 hour challenge, but he wanted some wildcamping. I'd been considering attempting it in under 14 hours as a personal challenge, but this sounded perfect. The short report: missed the bus, several pints before the start, setting up camp near the missile warning station then reading the radiation warnings next morning, the most boring walking I've ever done over featureless moors, a few more pints, great walking over lots of small hills, lots of gear talk, Johns rain skirt and getting to the end with a pint minutes before it tossed down. Great trip :-)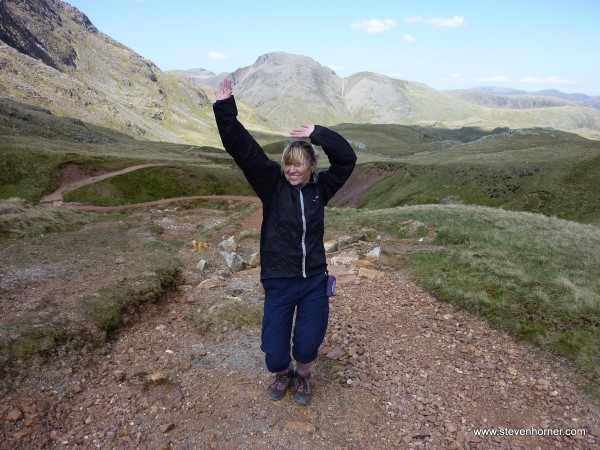 The weeks and months before the planned Highland ZigZag was a busy time at work and over the last few months my day has consisted of getting up at about 5am for work and getting home again some time between 6-9pm by which time I'm shattered. In the end the change to my plans has helped me focus on what is important to me and my mind is back to its normal self (a million ideas a second). Hopefully there should be a few changes to this site and if I FOCUS a related backpacking site should spring up in the next couple of months that people may find useful (I hope). I will do the Highland ZigZag in the future, it better not be a distant one either..