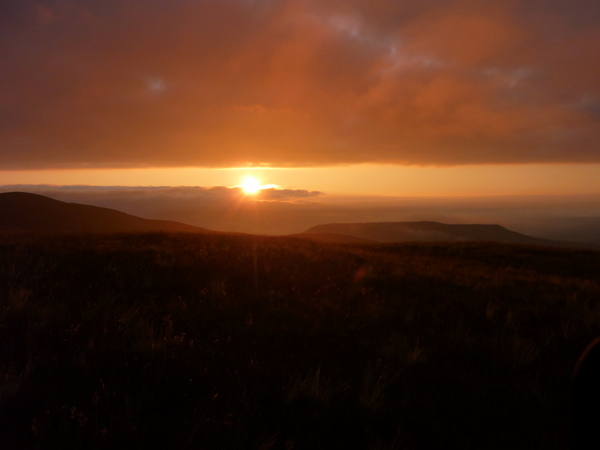 I was supposed to be going on an Attack of the Wainwrights walk when I last posted. My kitchen roof had other ideas, which required urgent repair work the day I was supposed to be setting off. I decided to set off a day and half later and follow my heart which always lies in Scotland...
I traveled up to Scotland on the Sunday and arrived at Rowardennan at about 5 to find the place crawling with people. The car park was full, with tents and people everywhere, nightmare. My route was to take me to the summit of Ben Lomond via the Ptarmigan route and then find somewhere to camp for the night.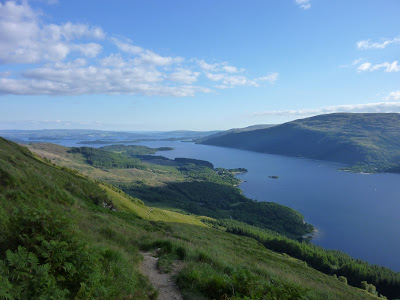 I never normally set off late in the day and found myself a little anxious about getting to the top and camping before it got too late. I had something to eat at the car, then headed up hopefully away from the hoards of people. Setting off at a quick pace I soon started to meet a steady stream of people descending. Quickly gaining height I found myself stopping to look back at the view, or was it to pause for a breather.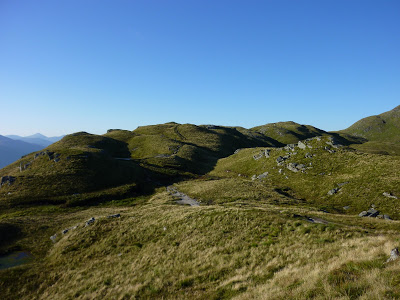 Before I knew it, I was at the Ptarmigan and met the final group of people of the day who asked in broken English "How far long". Guessing they were asking how long to the bottom. I could see I didn't have far to the top and had loads of time before it would be dark, I slowed the pace and let myself take in the scenery, which was simply stunning.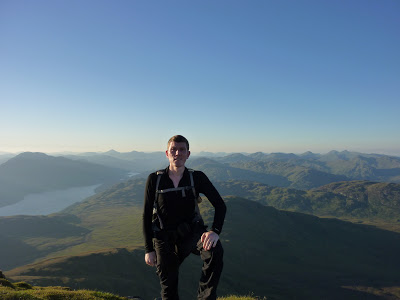 Even though I slowed down the pace, I suddenly found myself on the top after expecting false summits. What a magnificent view and I had it all to myself.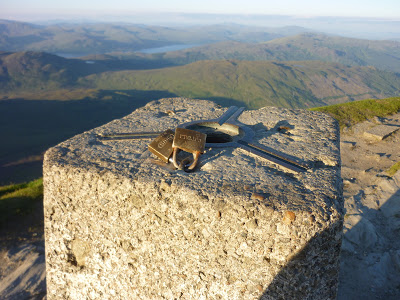 I spent a good 30 minutes at the top, taking pictures, admiring the view and wondering why there were 2 padlocks attached to the trig point.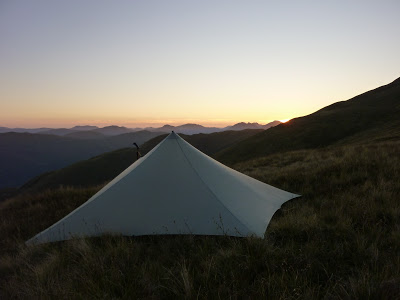 After almost pitching the Trailstar at the trig point I thought better of it, imagining waking up to a crowd of people as I slept in. Descending down a few hundred feet I found lots of flattish ground with long grass looking over towards the Arrochar Alps. Soon after pitching I was greeted with a beautiful sunset and as the sun dipped lower and lower, I lay gazing at the ever changing picture at my feet.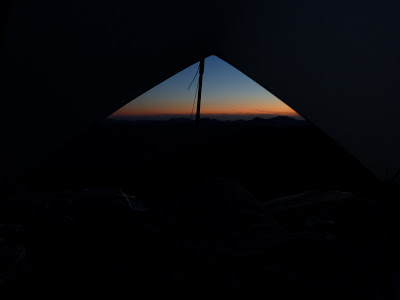 Sleep soon washed over me and next thing I knew I was being greeted by a new day and a gorgeous sunrise with an inversion. Again this was all just for me, oh and the sheep.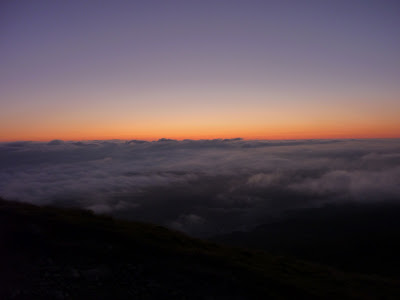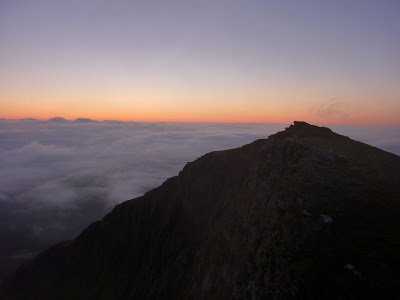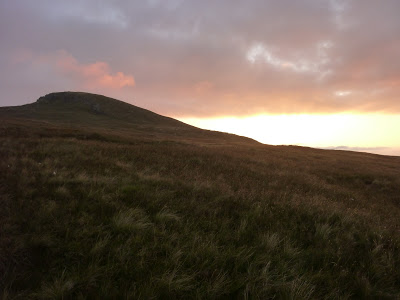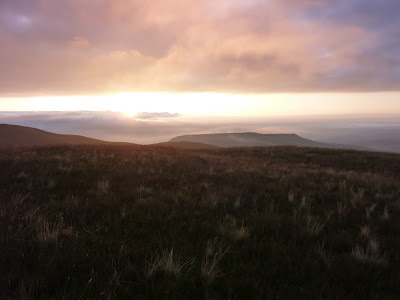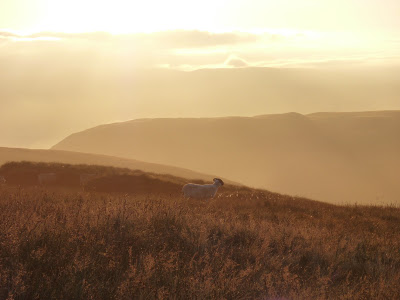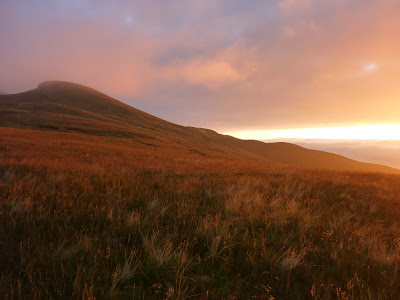 The cloud in the glens rose as did I and after attempting to beat the cloud to the summit of Ben Lomond (re-ascent) I gave up a few feet short when the cloud overtook me and obscured the view. I beat a hasty retreat back down through the cloud to the car which was now only surrounded by small number of others.