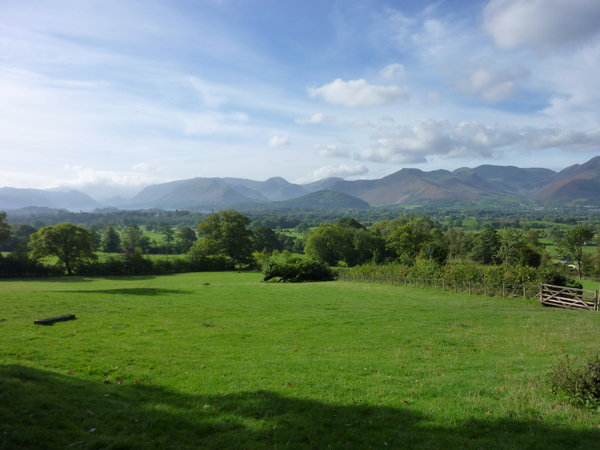 Last weekend I went walking in the Lake District with Helen Fisher and Jonathan Craddock (JC) for the day. I have worked with JC for almost 8 years and this year he decided to start walking/hiking/trekking whatever you'd like to call it. Putting one foot in front of the other in the outdoors. I am not sure whether it was me constantly talking about my trips or he thinks he may bump into Julia Bradbury that got him out there again (possibly a midlife crisis?). I've walked with Helen twice now (B.E.M. & St Sunday Crag) and its always fun (or odd).
Originally this was going to be a standard trip report except with more structure to the post, but JC beat me to it (Note to self: implement something before telling people ideas). Instead of a standard trip report, this walk has given me an opportunity to examine differing walking abilities in a group and changing plans.
Myself and Helen set off for the Lake District unsure if we would be walking with JC or where exactly we were going to be heading. We had been talking about routes and I'd left the decision to JC as to where he wanted to walk, due to his time in the hills being more restricted than mine. Unfortunately one of his biggest weaknesses is decision making; choosing which type of tea to brew could lose an hour. As we drove towards the Lakes we received a tweet that JC was on his way, sadly he neglected to mention a location. I borrowed some of Mystic Morkels future telling skills and guessed he would head to the car park near Latrigg. I indeed chose wisely; JC was writing us a message as I pulled up.
Helen and I had taken gear for wild camping and a day bag; the Northern Fells would be perfect for Helen to practice pitching her new Trailstar. The decision was made to wild camp (by me) and leave JC at some point along his walk to pitch for the night, you can see JCs planned route in his post.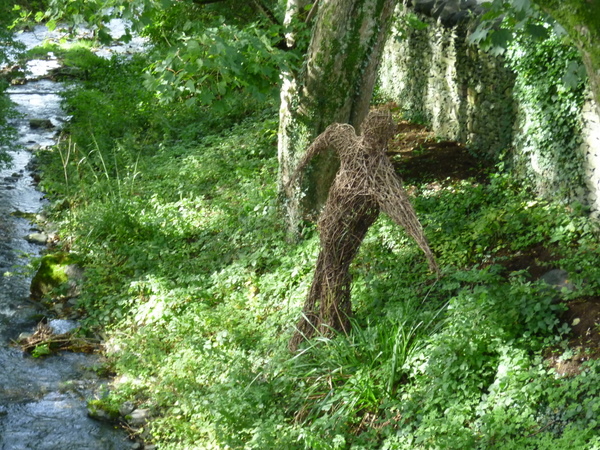 The walk started with an easy wander along the quiet road to Millbeck, with Helen being strangely quiet and me yapping away as usual. I had walked the first section of the route a couple of times before but noticed things that I had zoomed by previously like a village hall and spotted a Wicker man below a bridge. When on my own I tend to walk quite fast and certainly until recently you'd think I wore blinkers.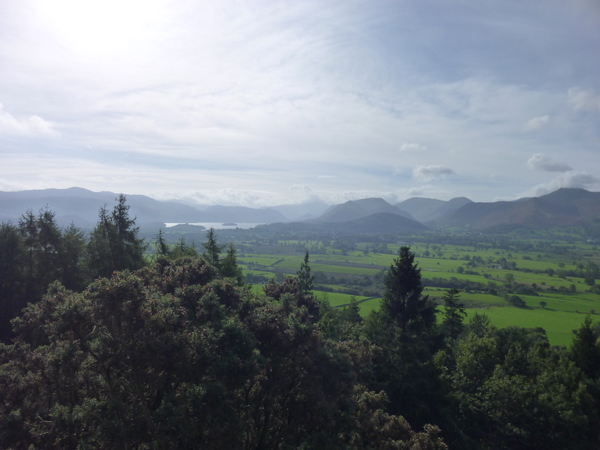 Once leaving the road and starting up hill it soon became apparent that I was pulling ahead slightly and checked my pace. It can be good to walk slower allowing more time to relax and enjoy the area you are in. Pushing others to walk faster just reduces their enjoyment of the walk. It can be a juggling act though, trying to find the correct pace, its the reason I like others to walk ahead and I follow at their comfortable pace. Unfortunately not everyone likes to go first; this was probably part of the reason for my dad's decision to stop on the C2C walk. He liked me to set the pace which was too fast, even when trying to go slower. This meant he often needed a breather leading him to feel like he was slowing me down and ruining my walk, which he certainly wasn't and it gave me more time to enjoy the surroundings and take pictures.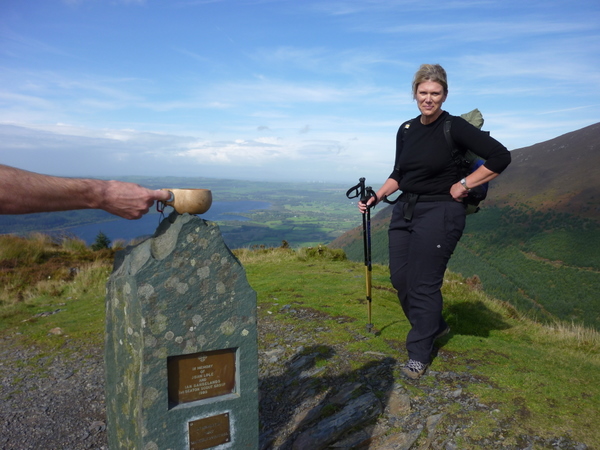 Quite early in our walk I realised it may have been the wrong decision to opt to take gear for an overnighter on this walk. The highest target for the day was Skiddaw, the fourth highest mountain in the lake district (3053 feet). Before Skiddaw were 2 other Wainwrights, including the lowly Dodd where JC was surprised at the effort taken to reach the top and he was day walking. Helen had needed a couple of rest stops, but was doing well considering she had the heaviest pack. Thankfully she wasn't carrying the stuff she had on our first meeting or we may have just finished hoisting the pack onto her back at the car. Although the kitchen sink she used to carry would of come in handy to wash the blackberry juice from my hands.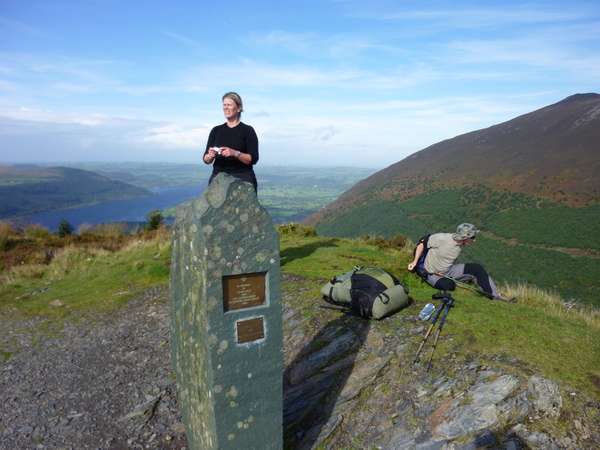 We stopped for a while on Dodd, which in the previously was almost alien to me. In the past I walked in the lakes with a girlfriend who didn't like stopping; she would stop only to eat lunch. She saw walking as exercise or maybe a challenge, the views and experience didn't interest her. Sitting on Dodd got me thinking back to this time, she often struggled to keep up but would never give in and liked me to lead the way. This taught me how to have patience and be considerate to those you walk with. One experience has always stuck in my mind, we were walking the North Yorkshire 3 peaks for the second time. My girlfriend had done lots of running and was the fittest I had known her, we set off at a fast pace trying to beat our previous time. This was the first time she had worn trainers instead of boots and was only carrying water as was the norm. I had our waterproofs, food, warmer gear etc. We were clambering the final hill and I became really tired, mainly due to dehydration having run out of water an hour earlier. She was still powering on and I said I was tired and needed a rest, I couldn't believe it when she started complaining at me for being slow. I had waited and slowed on every previous walk we had ever done and not complained once, I stood there with the pack containing her gear in disbelief. She carried on, while I stopped and filled up my water bottle. Once re-hydrated I was fine and we ran some of the way back. She may have apologised, but I have never forgotten and vowed never do that to anyone. Having said all this, we are still good friends and I think her outlook on life may of changed slightly since then.
Back to this walk and we descended from Dodd and looked up the path to white stones, before the path turns to head up Carl Side. I knew this was going to be steep, happily it was a lot easier than the last time I walked it in snow with Phil Turner. I was conscious this could be energy sapping for Helen, carrying her pack stuffed with god knows what and is more used to the more gradual incline and lower hills of the Peak District. We made slow progress and I'm sure Helen was pleased of the brief respite at White stones. We turned and headed up the long straight path to Carl side; I hope Helen wont mind me saying she struggled. I was aware that JC had several more hills he wanted to bag on this walk, I made the decision to tell him to carry on without us. He must have been thinking he wouldn't get his route done, but he was far too polite to say anything. I know Helen was feeling upset with herself for not being able to walk at the pace she would of liked to. I noticed her hands shaking, so we stopped to have some food. Helen kept apologising which she didn't need to do, I was happy to be out in the hills. Having said that, if we were walking Ben Nevis when I went via the CMD arete and I had to go up the tourist route again, I may have pushed her off the mountain (only joking, honest).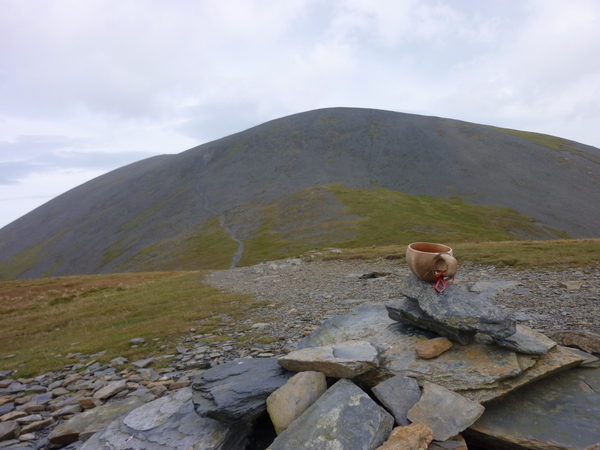 After a few more stops we made it to Carl side and started on the steep ascent to Skiddaw. On our approach to Carl side I had already decided on a new shorter route but knew we had to get to the top of Skiddaw or Helen would be angry with herself, I didn't tell her about the route change straight away. As Helen continued up I recalled my first time up the same route and remembered getting cramp in my legs at this point. I was walking fast (too fast) in a cold wind and can remember having to turn my toes up as I walked. We made it two thirds of the way up before I insisted on carrying Helen's bag to the top; she wasn't happy about it. It wasn't far but knew it would make it a lot easier and give me a work out. I soon made it to the flat plateau where I sat and waited for Helen, who wasn't far behind.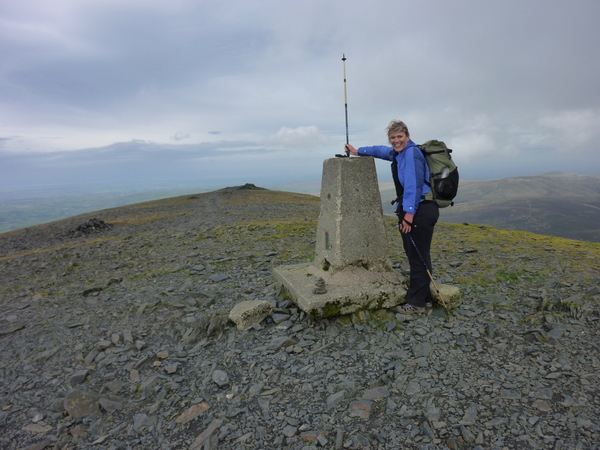 It was an easy walk to the summit trig point and Helen was clearly happy to be there. I had mentioned earlier to Helen about having a pint but I'm not sure she took in that I was changing the plans for the walk. I filled her in on going to the pub, having a meal and if still open a quick look in a gear shop. She almost skipped across the top after hearing that, I then made a mistake and let Helen make a decision about walking up to Little Man or heading straight down. She chose Little Man and I think once we started heading up hill she regretted the decision. Luckily it wasn't too far and we had a nice view of Keswick where we would be shortly. Helen must of been smelling the food and tasting the drink she wanted as she overtook several people on the descent. As we descended we noticed someone wearing a bright pink skirt on the way up, with big hair. When we got closer we laughed when we noticed a man dressed up in womens clothes and wig walking up the hill. He was later seen in Keswick.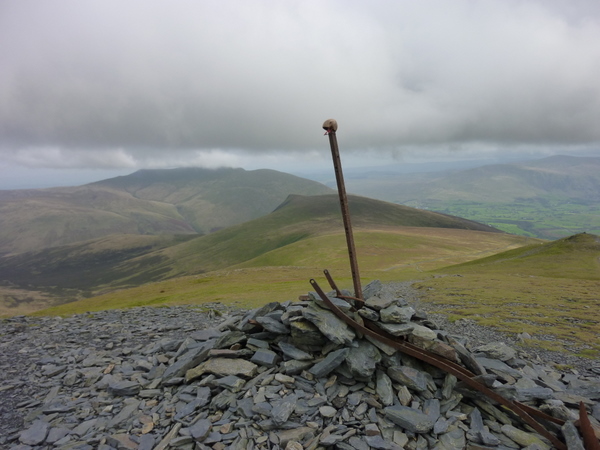 Before long we were back at the car and on our way into Keswick where Cumberland Sausage and a pint of Wainwright disappeared into my stomach. Helen was still apologising, I was thinking about gagging her but luckily the food did the job for me. I had enjoyed the day and was happy. The following day it never stopped raining, instead of walking we spent the day inside playing with stoves and watching outdoor related shows.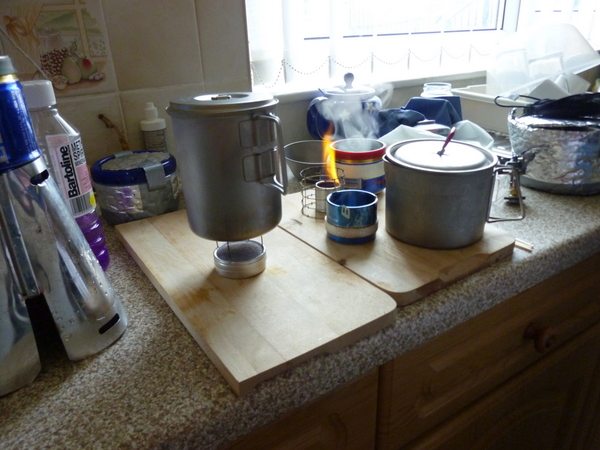 This post was maybe slightly odd, a trip report mixed with thoughts back to previous walks with people and consideration for your walking partners. Hope it at least makes someone think, if you made it this far thank you for reading.