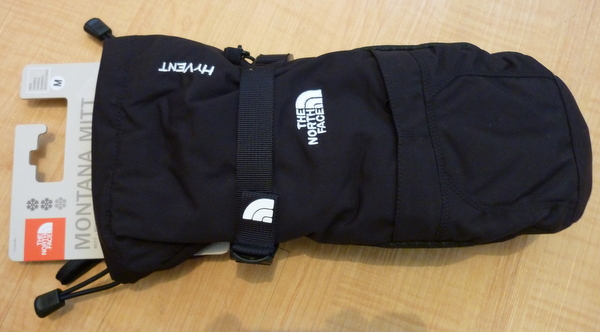 Weight: 204g Medium (pair)
Price: £44.10
Product Page: Webtogs
Disclaimer
Like a few other UK Outdoor bloggers I was asked by Webtogs if I would review a few items for them. I'm not a gear reviewer and agreed because I've personally bought items from Webtogs and been impressed with the service. I also would only review something that I would genuinely spend my own money on and they agreed I could write whatever I thought.
My Needs
I don't have hands in winter I have blocks of ice that I don't feel until Spring when they thaw and they rapidly increase to the temperature of the sun. I've tried various gloves but none really kept my hands warm in winter unless they looked like the things someone would use to protect their hands in a foundary from molten steel. They usually felt about as heavy as steel too. After getting over the feeling that you were a pansy for even thinking of mittens I started trying them on in various shops. The majority looked like a pair of boxing gloves and were about as comfortable.
I decided to have a conversation with Gareth at Webtogs to see if he could suggest any that would keep my hands warm but not feel like I was about to go several rounds in a ring. The outcome of the conversation was to try The North Face Montana mitts; on paper they fitted my brief.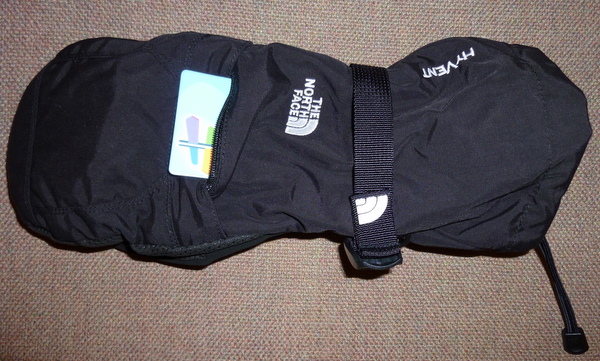 Features
They are mitts you're not going to find lots of fancy gagets and if they did it would just make them needlessly heavy. Something I was surprised to find was a pocket on each mitt that's large enough to fit credit cards, money or my e+lite in. Its not the most comfortable with the e+lite but cards and money aren't noticeable when in there.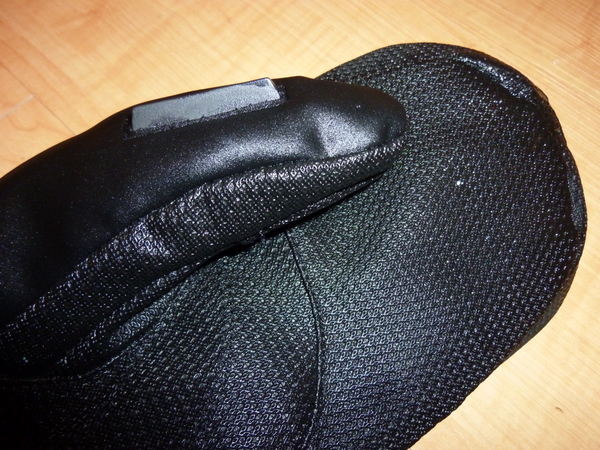 The left mitt has a snot wiper on the thumb, I'm sure the official term would be nose wiper but whatever; I can confirm that it wipes away all the snot from man flu without any problems. I'm actually surprised how many people had no idea what this feature on their gloves/mitts is for (that's what I use it for anyway, but it is actually for clearing goggles).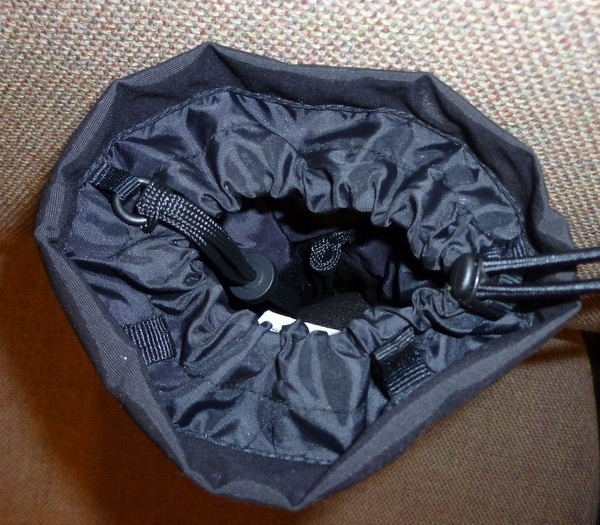 The single best feature has to be the "storm door cuff gasket" now that sounds very technical but basically its a skirt inside the wrist area of the mitt that you pull tight and it stops any snow and wind getting into your mitt. I've had gloves with similar before but this is the first that has actually worked. You can grip and pull the draw cord with your other mitted hand and it creates a seal that keeps the heat in and the snow out.
There's the "Ladderlock wrist cinch" that stops you losing them when you take the mitts off to do something that needs your fingers. This also allows you to look like those kids you see wandering around with mitts hanging from their wrists.
There's a strap that allows the mitts to be tightened but I prefer them to be slack, so I never used this, with the "storm door" I didn't feel the need to have them tight on my hands. The last thing to mention for features is the standard clip to keep the mitts together when not in use (erm it works).
Waterproof?
Almost every outdoor shop you go to these days you hear someone going on about Gore-tex because its been marketed to them so effectively. Personally I prefer Event and initally thats what I was looking for in a mitt but just like Gore-tex, Event is just a brand. So I was happy to try The North Faces HyVent which has performed without problems so far. It has been too cold for my hands to get too hot and get wet from the inside.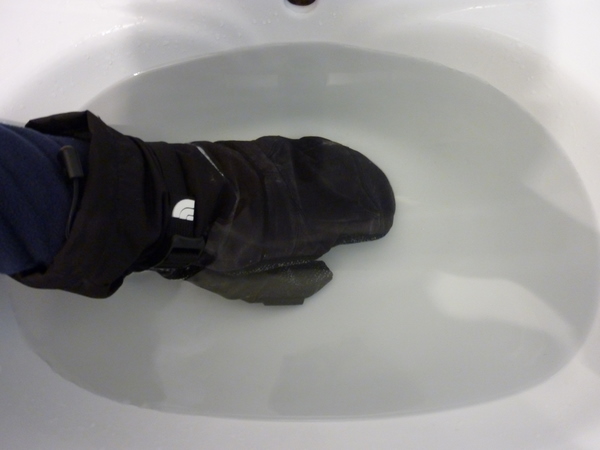 The last 3 weeks has seen quite a bit of snow and my hands have stayed perfectly dry the whole time, I haven't had them submerged in streams or anything like that but for the purpose of this review I submerged my hands in the sink and to be honest I was expecting to get wet hands especially from the pocket area. My hands stayed totally dry which shocked me, the outside may take a while to dry but who cares my hands stayed dry!!!
Grip
The palm and inside thumb area have a "high grip" fabric which feels slightly rubbery and do the job of gripping whatever you are clinging to, in my case usually a Pacer Pole and this is an important point. One of the main reasons for wanting mittens that weren't the size of boxing gloves was because of walking with poles. I'd found that with larger gloves I struggled to grip the Pacer Poles and mittens could be even worse.
Summary
A surprisingly cheap but quality pair of mittens that strike the fine balance between warmth and usability. The excellent storm door cuffs do exactly as they were designed and keep the snow/rain/wind out. The bottom line I would happily spend my money on these and recommend to friends and family. I wanted to find something wrong hence the sink test but they even passed that. What more do you want (a winning lottery ticket in the pocket maybe)?